Realtor? Friend? Mentor? Coach? Advisor?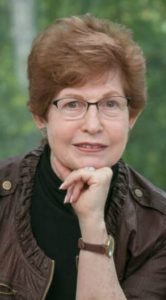 Something for Buyers, Sellers and other Realtors
YES! Margaret Rome can't be all things to all people, but she is all those things–and more–to the people who've worked with her. Margaret Rome is the best friend a home buyer can have.
"You are absolutely, undoubtedly fantastic!"
Margaret can coach an antsy seller, advise a blossoming new agent, mentor a fellow businesswoman, and make the legalities of real estate transactions move smoother than silk. She has actually flown out-of-state to expedite the signing of a contract.
Baltimore Jewish Times names Margaret
the Best Real Estate Agency in Baltimore,
June 17, 2022.
See the write up here on page 25
Attention Home Sellers:
Margaret Rome can get your home sold as soon as possible for the top dollar in your market. You'll love working with her so much that you'll suggest her to all your relatives and business colleagues! If you have a house to sell, go to our interview section. Margaret learns as much as she can about would-be sellers to make sure that her skills perfectly match the potential clients' needs. Each of Margaret's listed homes is advertised in a multitude of local publications each week.
Read about the the key elements that made her successful.
Margaret Rome is not a mega-agent with a large, impersonal team surrounding her. She works personally with you and every one of her clients. It's no surprise that she interviews each potential client and limits the number she actually takes. That guarantees warm and friendly Margaret Rome service.

Attention Potential Home Buyers:
Whether you are looking for a starter home or a multi-million dollar estate, Margaret has the inventory and ability to sere all of your special housing needs. Margaret makes all transactions run smoothly. You'll love having her help you find your dream home so much that you'll recommend her to all your friends!
Because she is one of the most successful agents in the nation, her buyers and sellers agree…sell your home with Margaret Rome. Be sure you check out the homes Margaret has listed–you'll be amazed at the quality!

Attention Realtors:
Are you a type E? Click here to take the quiz.
Real Estate Mentoring: Learn the ropes from the best real estate professionals
Real estate mentor Margaret Rome of Baltimore Maryland has built a successful solo career. Read about the the key elements that made her successful.